Expert Tutor Singapore | Dependable SG Tutoring | Family Tutor: Gain Exam Marks | Responsible Sch Tutors | Professional Tuition Agent
Grade Improvement - Secrets Of Accomplished Singapore Students
Achieve a grade improvement of 1 to 2 grades within this semester
Be a successful student. It's easier than you think!
Last year, Effective Tuition conducted a survey of about 1,200 of our students, to find out how and why some of them score much higher marks in their exams than others. 
We wanted to know why so many had achieved a grade improvement of up to 3 grades – while some achieved a grade improvement of 1 grade.
Most of the successful students studied hard, and the top-scorers certainly studied smart too!
We hope that our findings will help your re-strategize some of your study methods, so that you can comfortably achieve a grade improvement. 
Expert Tutor Singapore | Dependable SG Tutoring | Family Tutor: Gain Exam Marks | Responsible Sch Tutors | Professional Tuition Agent
Proven Methods That Lead To Exam Success
You can begin to study smarter by using the following proven and effective study habits that work for students in Singapore.
Students who use these methods learn more easily, retain material for longer periods of time, and save themselves hours of study time.
Your mood and level happiness will improve too.
Read this article, and find a few methods that work best for you – so that you can use at least one of these methods once a day. 
1. Your Attitude Matters When You Want Rapid Grade Improvement
To most of us, studying is a necessary chore.
It is not fun, and we are not particularly interested in having the opportunity to learn new things.
Whatever our reasons for not wanting to study, it still remains that we need to do well in our exams. And having the right mindset can make all the difference how much grade improvement we are able to achieve.
It can be easy to be a successful student:
A. Aim to think positively when you study. When things get difficult, remind yourself of your skills and abilities. As you were able to develop those talents, you are able to conquer the difficult study materials in front of you
B. Avoid going into disaster-mode. Instead of thinking, "My life is a mess, I'll never have enough time to study for this exam. You will feel better when you look at it this way: "I might be a little late in preparing for this exam. I am glad I am starting now, and I will be able to get most of it done in time."
C. Stay away from absolute thinking, like "I always panic once the exam paper is in front of me." Think objectively, and remind yourself, "I didn't do so well in SA1 but CA1 was quite alright. What did I do correctly that I can do again this time?"
D. Do not compare yourself with others. You are different from them and have strengths that they do not have
2. Practice - You Will See Grade Improvement, One Exam After Another
Workbooks are available in many bookshops all over Singapore.
They each have varying degrees of difficulty.
You must choose your own workbooks to suit the level of skills you want to practice.
Questions that are too easy or too difficult can either give you a false sense of confidence, or worse – remove your confidence.
Just as a top athlete will train every day in tennis, swimming, soccer – the student also needs to practice. You need to be ready for the action (exams), and by training (studying), you will be better prepared to win the competition (get good grades during exams).
3. Give Yourself A Break ... And Mini-Rewards
Studying takes considerable effort and courage!
Most of us view studying as a horrible chore and we find all the reasons we can, to avoid studying, or to procrastinate.
However, when we find small ways to reward ourselves – to reinforce what we are doing, we will be pleasantly surprised by our change in attitude over time.
Reward 1: If you need to study for a 3-hour duration, take a very short break every 30 to 60 minutes. Studying for the entire 3 hours with no breaks is not realistic or fun for most people. Take a 2 to 5 minute break, walk around, gaze at the world outside your window, have a snack, daydream. Then go back to studying again. You will feel happier that you had a short mental break
Reward 2: When you succeed in your goals (such as studying 30 pages of content in one sitting), give yourself a larger reward. Perhaps a 10 minute break instead of 5 minutes, or extra time to spend on your hobby. The point is to give yourself larger rewards for larger accomplishments, so that you feel more satisfaction at achieving or exceeding your studying goals
4. Making And Keeping A Study Schedule
Going to class is only the beginning.
The real work begins before and after classes. Just as much as we know that we want to be in bed by 9pm or 11pm every night so that we can sleep, we also need to set aside at least 1 hour every day for homework, revision and exam preparation – the number of hours goes up closer to exams.
5. Where You Study Makes A Difference
Scientists have found that most of us achieve more when we study at the same place every day.
For example, when we sit down at the dining table, we expect to eat. Of course, some of us like studying at our dining table too, so the dining table might very well be dual-purpose for us.
Developing the mindset that a certain location at home is meant for studying will greatly help us in focusing
6. Be Neat - This Helps With Grade Improvement (!)
Research has shown that there is a strong relationship between being organized and getting high grades.
Your brain needs to be able to absorb and store knowledge so that it can easily access important information when faced with exam questions that you have never seen before, or had practiced hard for.
When your study area is neat, and when your study notes are neat, your brain appreciates it and functions much better.
Your brain convinces itself that it knows where everything is kept.
Knowing what you are expected to do and when you are expected to do it is the important first step toward completing important study projects successfully
Try being neat for 1 week, 1 month, 1 semester.
See for yourself the difference being neat makes to how you can better remember information and apply knowledge during your exams
7. Revise Regularly Because It Enhances Memory
Studies have shown that within 2 weeks, students can forget as much as 80% of whatever we had put in diligent effort to learn.
It helps us greatly if we overlearn. Psychologists have found that when we continue to learn material for another 30% of the time even after we are confident that we already understand and have memorized the key information, that we can perform much better at exams.
Students who have overlearned the content tend to retain 4 times as much knowledge after a month, compared with students who didn't overlearn
8. Taking Ownership - Probably The Most Important Step Toward Grade Improvement
This is possibly the most important of all the study strategies that our highest-scoring students use.
Our parents, teachers and tutors can guide us, encourage us.
But we need to believe in our own new motto "I am responsible for my own success."
Expert Tutor Singapore | Dependable SG Tutoring | Family Tutor: Gain Exam Marks | Responsible Sch Tutors | Professional Tuition Agent
TO SUCCESSFULLY ACHIEVE EXCELLENT GRADE IMPROVEMENT:
When we put in the effort to study effectively, the improved skills will very soon become a habit.
When you use some or most of these studying strategies, you will reduce your pre-test anxiety. The result can be better grades, greater knowledge and confidence.
On the days that you feel that some of your classes in school have little or nothing to do with your interests or your future career, you should still look for meaningful knowledge to take away from every week of classroom activities.
By the time you realize what a great opportunity school is, you might have already left school/university/polytechnic, and will have lots of grown-up responsibilities like career pressures and children/family to have to grapple with.
Do take the time to learn as much as you can now, because as our parents and academic seniors often say: they look back and miss the days they spent in school.
Are you learning smart?
Our tutors will teach you how to, during home tuition.
Over 80% of our students achieve between 1 to 3 grade improvements within the same semester that they start professional tuition by experts
We show you tutor profiles only when the shortlisted tuition teachers have consistent, strong, and proven track records in conducting effective tuition sessions.
* based on positive feedback and good comments from parents and students.
Benefit from our experience
Effective Tuition is very confident that you will succeed.  
Since 2007, we had helped students of all abilities to find their perfect tutor.
WE KNOW WHAT WORKS, when we interview and shortlist tutors for you.
Biggest tutor database in Singapore - we have 36,000 qualified tutors
We work fast, so that your tuition sessions can start soon. Having a reliable academic mentor is extremely rewarding and reassuring.
Our committed tutors are very familiar with the latest MOE syllabus, exam requirements and marking schemes.
They teach because they are passionate about education, and have between 2 to over 30 years of tutoring experience.
When they were students, they scored A's for the subjects that they now teach, so they know how to reliably guide you to also achieve your own A's.
Hire Effective Tuition Teacher
Expert Tutor Singapore | Dependable SG Tutoring | Family Tutor: Gain Exam Marks | Responsible Sch Tutors | Professional Tuition Agent
Effective Tuition helps you get ahead
If you have been having a difficult time at school because of your weaker subjects, let our experienced and qualified private home tutors guide you to exam success. 
Don't let the difficult syllabus overwhelm you. When you can clearly understand the syllabus and exam requirements, your grades will improve.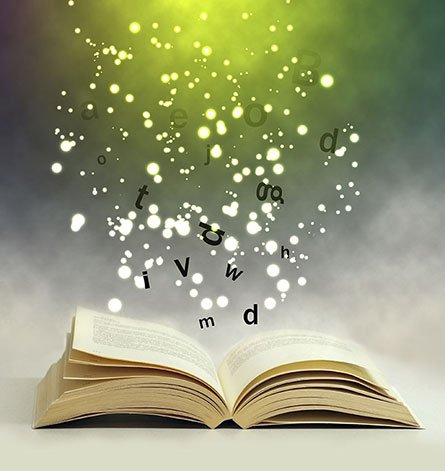 SINGAPORE'S MOST EFFECTIVE TUITION TEACHERS
* Based on feedback and reviews from parents and students
In school, you are not able to choose who you want, to be your teacher.
At home, you have the freedom to select from the widest options of highly experienced, patient, accomplished and committed tutors for private tuition.
PGDE, National Institute of Education/Nanyang Technological University,
MSc, Computing and Information Science, Cornell University,
Former MOE teacher,
15 years of teaching experience in Mathematics and H2 Mathematics
Executive Master's in Behavioral Science, London School of Economics,
Former MOE teacher
MA (New York University – Steinhardt, Education and Social Policy),
BSc (Hons), Computational Biology, National University of Singapore,
12 years of teaching experience at a leading MOE school
Expert Tutor Singapore | Dependable SG Tutoring | Family Tutor: Gain Exam Marks | Responsible Sch Tutors | Professional Tuition Agent
Hire Qualified Tutors For Effective Tuition
Expert Tutor Singapore | Dependable SG Tutoring | Family Tutor: Gain Exam Marks | Responsible Sch Tutors | Professional Tuition Agent
EFFECTIVE TUITION SINGAPORE
Singapore's most effective Tuition Agency