Tuition In Singapore | Primary School | Secondary School | Junior College | Qualified Tutor Singapore
Are you learning smart?
Our tutors will teach you how to, during home tuition.
Over 80% of our students achieve between 1 to 3 grade improvements within the same semester that they start professional tuition by experts
We show you tutor profiles only when the shortlisted tuition teachers have consistent, strong, and proven track records in conducting effective tuition sessions.
* based on positive feedback and good comments from parents and students.
Benefit from our experience
Effective Tuition is very confident that you will succeed.  
Since 2007, we had helped students of all abilities to find their perfect tutor.
WE KNOW WHAT WORKS, when we interview and shortlist tutors for you.
Biggest tutor database in Singapore - we have 36,000 qualified tutors
We work fast, so that your tuition sessions can start soon. Having a reliable academic mentor is extremely rewarding and reassuring.
Our committed tutors are very familiar with the latest MOE syllabus, exam requirements and marking schemes.
They teach because they are passionate about education, and have between 2 to over 30 years of tutoring experience.
When they were students, they scored A's for the subjects that they now teach, so they know how to reliably guide you to also achieve your own A's.
Hire Effective Tuition Teacher
Tuition In Singapore | Primary School | Secondary School | Junior College | Qualified Tutor Singapore
Effective Tuition helps you get ahead
If you have been having a difficult time at school because of your weaker subjects, let our experienced and qualified private home tutors guide you to exam success. 
Don't let the difficult syllabus overwhelm you. When you can clearly understand the syllabus and exam requirements, your grades will improve.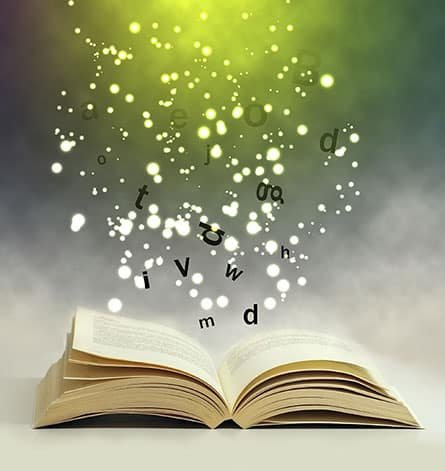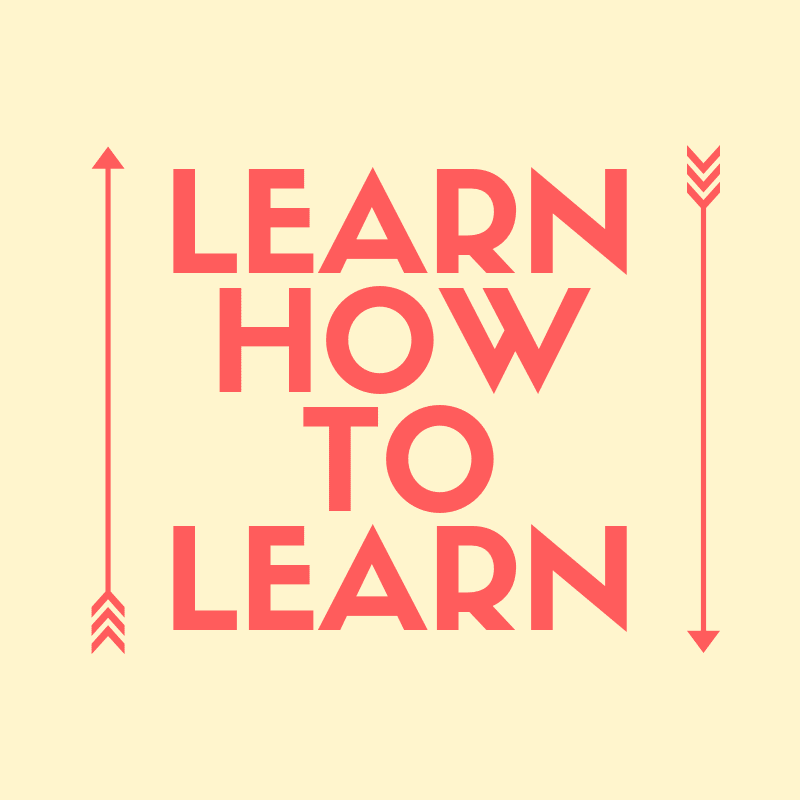 SINGAPORE'S MOST EFFECTIVE TUITION TEACHERS
* Based on feedback and reviews from parents and students
In school, you are not able to choose who you want, to be your teacher.
At home, you have the freedom to select from the widest options of highly experienced, patient, accomplished and committed tutors for private tuition.

PGDE, National Institute of Education/Nanyang Technological University,
MSc, Computing and Information Science, Cornell University,
Former MOE teacher,
15 years of teaching experience in Mathematics and H2 Mathematics

Executive Master's in Behavioral Science, London School of Economics,
Former MOE teacher

MA (New York University – Steinhardt, Education and Social Policy),
BSc (Hons), Computational Biology, National University of Singapore,
12 years of teaching experience at a leading MOE school
Tuition In Singapore | Primary School | Secondary School | Junior College | Qualified Tutor Singapore
Hire Qualified Tutors. Gain Marks Quickly
EFFECTIVE TUITION SINGAPORE
Singapore's most effective Tuition Agency
In order to score really well at your exams, it is crucial that you must do 2 things properly:
1. Correctly understand the content from the syllabus
2. Thoroughly analyze what the exam question REALLY requires you to answer
Our professional tutors will effectively guide you with how to do both
Tuition In Singapore | Primary School | Secondary School | Junior College | Qualified Tutor Singapore
HERE'S WHY YOU WILL SUCCEED
Our tutors equip our students with skills to consistently do better in their annual and crucial national exams
We have tuition teachers that specialize in the syllabus taught at primary school, the Gifted Education Programme, secondary school Express stream, the Integrated Programme, International Baccalaureate, secondary school Normal Academic stream, junior college (H1, H2 and H3), polytechnic modules and university modules

Our tutors are rigorously chosen for their ability to explain abstract and complicated concepts in a clear and simple manner

We pay close attention to the strengths and weaknesses of each of our students, to assess how best to help them

For the learning process to be effective, students need to constantly review what they have learnt. Our tutors will teach you how to take notes that are not simply a summary of ideas, but are effective tools for revision and content mastery. Based on your unique learning style

Your notes will now be practical and concise, and will be focused on how you can gain maximum marks at each exam

The MOE allows schools and junior colleges in Singapore to have the autonomy to sequence the teaching of the syllabus. Different schools have therefore adopted their own approaches that are based on their respective pedagogical beliefs, as well as the academic capacity of their students. Our tutors have significant experience in tailoring tuition sessions to keep pace with your learning needs and your school's curriculum

While students ought to have the personal responsibility to be interested in learning, our tutors know it is our duty to make each lesson engaging and interesting. All the content as well as thinking and application skills that we teach in every lesson is relevant to ensure academic success

Effective Tuition continually reviews our tutors' performance, to ensure that our promise to you is met
Hiring An Experienced Tutor For Effective Tuition Is Easy
Effective Tuition is the leading home tuition agency in Singapore for parents and students seeking quality private tutors. 
We meticulously recruit, interview and select Singapore's most high-achieving and committed tutors in every academic subject and level.
Start tuition this week (or tomorrow, if you prefer).
Once we understand your requirements, we will carefully identify and shortlist the most suitable and competent tutors in our network, for effective tuition at your home.
Tuition matches are usually completed between 3 to 12 hours after you have contacted us with your requirements.
Hire Your Ideal Tutor Today
It is advisable to hire home tutors from a respected private tuition agency in Singapore.
Start today, so that you will be well-prepared for success in your exams.
Professional Tutors Help Your Grades Improve Fast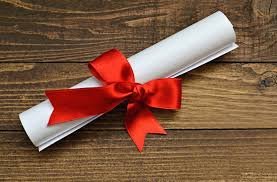 Choose from over 36,000 experienced and qualified tutors in our growing team.
We pride ourselves in 100% successfully matching our clients with the most reliable and effective tuition teachers in Singapore.
We Retain Only The Best Tutors
Effective Tuition constantly refreshes our database, so that only the best tutors with a proven ability to teach and deliver results will remain on our priority contact list. 
Fast And Accurate Tutor Matching
Our clients are able to select and confirm their tutors between 3 to 12 hours after contacting us.
Since 2007, we had helped students of all abilities to find their perfect tutor. 
Tuition In Singapore | Primary School | Secondary School | Junior College | Qualified Tutor Singapore
Since 2007, our commitment to parents and students has been that they will be able to choose from the best and most suitable tuition teachers who can help their grades quickly improve.
We accept only private tutors with proven track records.
When we find that a tutor is not popular, we will not include his/her profile in our database.
This has always been the most reliable method of ensuring that students are matched only with tutors who are professional, insightful, and who have solid abilities to teach.
And gives you assurance and peace of mind that you are learning the correct content from subject experts who can guide you to academic success.
Effective Tuition provides the best personalized choices for any budget and tuition requirement. 
Tuition Assignments Effective Tuition Form
Tuition Assignments - Choose from over 100+ new daily tutor jobs
Solve your home tuition needs once and for all
Request for your ideal tutor today!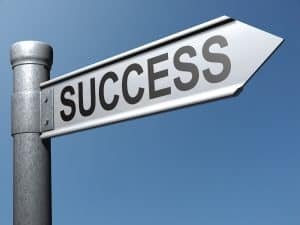 Our qualified tutors have between 2 to over 30 years of tutoring experience. They are current/ex MOE teachers, graduated/undergradate tutors, or have PhD's/Master's in the subject you want tuition in.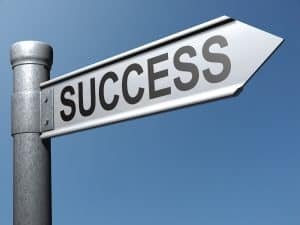 Tuition For National Exams
Effective Tuition has professional and experienced tutors who specialize in teaching PSLE, GCE O Level and GCE A Level students, polytechnic & university modules.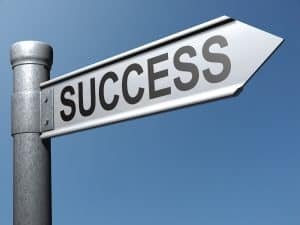 Effective Tuition provides the best tutors for every budget and home tuition requirement.
The tuition matching service is FREE. You pay only for lessons conducted. If you do not like your tutor, we will find a new one right away. 
No long-term contracts, no agent fees.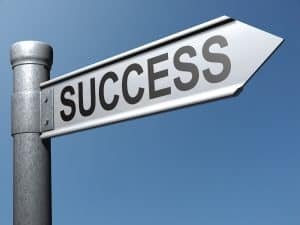 Our tutors are current/former school/JC teachers, university/polytechnic lecturers, university graduates, and experienced university students. 
Their rates range from $30/hr (experienced undergraduates) to $120/hr (MOE teachers from top schools and JCs/PhD tutors).
We provide the best personalized choices for any budget and tuition requirement
I usually ask my friends if they know any experienced tutors who can deliver good academic grades. This is my first time using a private tuition agency. I contacted Effective Tuition on Wednesday morning, and our first session in Biology started two days later. Very good range of qualified tutors, and I also hired tutors in General Paper, Math and Chinese. All are turning out well, thanks.
Dr Tan Wei Liang (Bukit Timah)
My wife and I called several tuition agencies, and we were about to give up. Thanks for being so patient and accommodating throughout. We really appreciate that you worked very hard to get us the experienced tutors, so quickly. Sam has the qualifications and teaching skills we are looking for. He teaches well, and is very encouraging.
Bernard Tiong (Cairnhill)
I work in a bank, and thought I could teach Math to my primary school son. The syllabus and marking schemes have changed since my time. I am relieved that Effective Tuition found me a tutor who is able to explain the methods in ways that my son can understand. He used to score a weak AL3, and now we are aiming for an AL1.
Madam Elissa Cheong (HarborFront area)
My daughter has tutors in General Paper (taught by a law graduate), Econs (taught by someone working in a bank), and Chinese (taught by a university lecturer). I was surprised that you managed to find these tutors within my budget. They are good at teaching the syllabus, and also give her real-world views. Thanks for your hard work, and the amazing speed.
I am a lecturer in business studies in one of the polytechnics. My daughter is rather weak in languages and in Physics. Effective Tuition found me good tutors in these subjects, and these tuition teachers have been teaching her since when she was in Secondary 2.
The tutor knows the subject very well and is patient. I also like the prompt, friendly and efficient service that Effective Tuition gives on each of the four times that I urgently contacted them for tutors in Primary 6 Science, Secondary 4 Chemistry, Secondary 4 English, and Primary 6 Chinese. Very dependable, and such a relief for me to have someone who is so professional and experienced, to talk to about my concerns.
Thanks for the tutor. My son has caught up a lot in just 3 lessons.
My mum and I are very pleased about the Literature tutor you recommended, among the 5 profiles that you showed us.
Andrew is very stubborn, and he did not like the previous tutors from other tuition agencies. The tuition teacher that you introduced to us a month ago is by far the best that we've engaged, and we are very comfortable with her. Thanks!
Mr Tan Kong Choon (Eunos)
I run a small business together with my wife. We are not able to understand most of what is taught in the text books, and what is required in the school exams. We really need good tutors for our 2 kids. Thanks for understanding our needs and going out of your way to quickly find us tutors in Combined Science, History and Chinese.
I enquired at another agency that says it has about 40,000 tutors. Waited for a week, and even though I asked them twice during that time, they had no good tutor to show me. Made me lose confidence in these types of claims. My sister told me that you found her a good tuition teacher, and I would like to thank you for the General Paper tutor that you recommended to us within 5 hours of my telling you what I am looking for.
Mrs Wee Choon Kiat (Newton)
My Math was always my strongest subject, but when I started on my Stats course at NUS, I felt quite lost. Thanks for finding me such a good tutor. Everything is a lot clearer now.
Thanks for finding nice tutors for me and my international school friends. The other agencies that we approached were not able to help. Glad that your database is not just (very!) large, but also full of excellent teachers. By far the best tuition agency in Singapore!
The coordinators at Effective Tuition are very experienced and professional in tutor matching and made me feel comfortable throughout my search for reliable tutors. I have engaged 5 tutors from them so far for different subjects, and my sister engaged 2.
Strengthen the grades of all your subjects 
Are you learning smart? Our tutors will teach you how to, during effective tuition
Primary School Tuition
Secondary School Tuition
Junior College Tuition
Polytechnic Modules Tuition
University Modules Tuition
PSLE Tuition
GCE O Level Tuition
GCE A Level Tuition
Science Tuition
Physics Tuition 
Chemistry Tuition
Biology Tuition
Math/Math-related subjects
Mathematics Tuition
Elementary Mathematics Tuition
Additional Mathematics Tuition
Principles of Accounting Tuition
English Tuition
Chinese Tuition
General Paper Tuition
Malay Tuition
Tamil Tuition
Literature Tuition
History Tuition
Geography Tuition
Social Studies Tuition
Economics Tuition